What to Know About Social Security Disability for Children
Jan. 17, 2023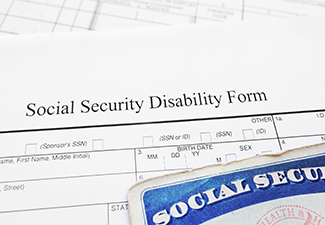 Supplemental Security Income (SSI) is a program administered by the Social Security Administration (SSA) for limited-income and limited-resource individuals who are 65 years or older, or are blind or disabled. The blind and disabled categories also extend to children 18 years of age and younger.
SSI provides a monthly stipend to help those who qualify provide for themselves. There are both income and asset qualifications, however. The SSI resources limit for an individual or child is $2,000; for a couple, it is $3,000. In North Carolina, individuals on SSI also immediately qualify for Medicaid, a federal-state program providing health care coverage.
Still, even with an 8.7% increase in cost-of-living payments for 2023, the amounts the program provides are rather small, topping out at $914 a month for an individual, $1,371 for a couple, and $458 for an "essential person." The payment will be reduced by any outside income earned. Once a recipient makes $1,912 a month, SSI is zeroed out.
North Carolina also provides an SSI supplement but only for those on SSI who live in adult care homes, family care homes, or group homes.
Some 11 million children in the U.S. have special healthcare needs, but fewer than 2% of these children will qualify for SSI assistance. To qualify for SSI, a child must be blind or suffer from a very serious disability that is backed by solid medical evidence.
If you have a child who is blind or disabled, contact me at Lloyd King Law Firm PLLC. I am a former Social Security Disability judge, and I understand the process of qualifying for SSI. I can help you assemble the evidence necessary, file an application for benefits, or appeal a denied claim. From my office in Raleigh, North Carolina, I am proud to assist clients in Roanoke Rapids, Fayetteville, and Greensboro.
Qualifying for SSI
In addition to what was mentioned above in terms of qualifying by age, disability or blindness, and passing the income and resources tests, the SSI program also has other qualifications, including:
Being a U.S. citizen or falling into one of certain categories for aliens

Being a resident of one of the 50 states, the District of Columbia, or the Northern Mariana Islands

Not being absent from the country for a full calendar month, or 30 consecutive days or more

Not being confined to an institution at the government's expense

Giving the SSA permission to contact any financial institution to request financial records about you
Definition of Blindness
The SSA defines blindness in the same way for both adults and children. Blindness is described as:
Having a central visual acuity for a distance of 20/200 or less in your better eye with use of a correcting lens; or

Having a visual field limitation in your better eye, such that the widest diameter of the visual field spans an angle no greater than 20 degrees.
Definition of Disability for a Child
A person under 18 years of age may be considered disabled by the SSA if they have a "medically determinable physical or mental impairment" (including an emotional or learning problem) that:
Results in obvious and severe functional limitations; and

Can be expected to result in death; or

Has lasted or will likely last for a continuous period of no less than 12 months.
When a child turns 18, the adult definition of disability pertains, which is the same as the definition above if you substitute the first bullet point with "results in the inability to do any substantial gainful activity."
In addition, certain rare childhood disorders can be expedited in processing through what are known as "Compassionate Allowances" (CAL). This program singles out claims for benefits where the applicant's disease or condition clearly meets the SSA's statutory standard for disability. This usually means the disability is considered to be among the most serious.
At What Age Can a Qualified Child Collect SSI?
Children from birth to age 18 can qualify for SSI if they are blind or disabled. The age limit can extend to 21 years of age if a child is still in school. Income and resource qualifications also apply. As the SSA explains:
"We consider a child's income and resources when deciding if they are eligible for SSI. We also consider the income and resources of family members living in the child's household. These rules apply if your child lives at home. They also apply if your child is away at school but returns home from time to time and is subject to your control."
Will the Parent's Income Be Considered?
A child with special needs who is living at home most likely will not earn an income, so that means their parents' or stepparents' income and assets will be subject to a process called "deeming." Deeming basically means that a portion of the parents' income will be deemed to be available to the child. That portion will be considered in applying the income/resources tests.
Deeming and income/resource qualifications can get complicated, so it is best to consult with an SSI attorney before applying for benefits.
What Are Disability Reviews?
The SSI program will continue to periodically evaluate the qualifications of beneficiaries. This means that, from time to time, medical evaluations and updated evidence may be requested to verify qualifications to remain on the program.
Rely on Experienced Representation
The SSI application process can be lengthy and complicated. The better assembled and complete the documents you submit, the better your chances of approval become.
If you have a child who is blind or disabled, contact me to start compiling the necessary medical evidence. If there are snags in the process, I can help you answer any questions or requests the SSA has. If your claim ends up being denied, I can help you file an appeal. My goal is to act as your dedicated partner from start to finish.
When you need to seek SSI benefits for your child, reach out to me at the Lloyd King Law Firm PLLC. I'm here to help you understand the system and work to secure the assistance you and your family deserve.