What Are My Options If My Claim is Denied?
Feb. 10, 2022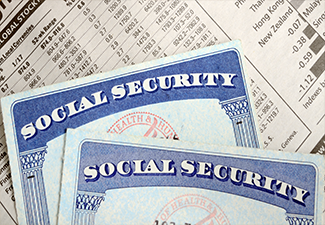 You have just developed a medical condition that you feel makes it impossible for you to continue working, so you apply to the Social Security Administration (SSA) for Social Security Disability Insurance (SSDI). Your claim is rejected.
You are not alone. About 60 percent of all SSDI applicants are rejected, but that does not mean you can not eventually qualify for benefits. It means you have to enter the process of appealing the decision, which can cover many stages, or perhaps even succeed on the first or second attempt. At any rate, the moral is not to give up when you receive the "initial determination" letter, and it lists reasons for your not qualifying.
The same holds for the other disability benefits program offered by the SSA – Supplemental Security Income (SSI). Qualifications may differ for SSDI and SSI, but the appeals process is the same.
If you are in Raleigh, North Carolina, or the nearby communities of Roanoke Rapids, Fayetteville, or Greensboro and you are ready to file for disability benefits – or you have filed and been denied – contact me at Lloyd King Law Firm PLLC.
As a former Social Security disability judge for eight years in Raleigh, I understand the ins and outs of the filing and appeals process, and I can help you every step of the way in seeking the benefits you deserve.
What Are Social Security Disability Benefits?
The SSA provides two disability programs as mentioned above: Social Security Disability Insurance (SSDI) and Supplemental Security Income (SSI). The administration uses the same definition of disability for qualifying under either program:
"The law defines disability as the inability to engage in any substantial gainful activity (SGA) by reason of any medically determinable physical or mental impairment(s) which can be expected to result in death or which has lasted or can be expected to last for a continuous period of not less than 12 months."
Under SSDI, once you meet the threshold definition of disability, you must qualify based on contributions to the Social Security Trust Fund through payroll or self-employment taxes. The qualifications are by your age when applying. For instance, a 62-year-old must have earned enough "work credits" – 40 total and 20 over the past ten years – to qualify. Younger workers have lower thresholds.
Work credits are by income, and you can earn a maximum of four credits each year. In 2022, you earn one work credit for every $1,510 in earnings up to the yearly maximum.
To qualify for SSI, you must be 65 years of age or older, or either blind or disabled as defined above. You also must have limited income and resources. You cannot have assets worth more than $2,000 as an individual or $3,000 as a couple. Your home and car are not included in the resource determination. You also must have a minimum of six work credits, which rises based upon your age, just like SSDI.
What Are Your Options If Denied?
If the letter of determination you receive says you do not qualify for either SSDI or SSI, you have the right to appeal, which can take several stages until you have exhausted every avenue. However, your chances of success increase if you note what the letter of determination says and address that directly.
Usually, a denial (a word the SSA never uses) is per the medical determination that your physical or mental condition does not prevent you from working.
To counter this, you will need to provide evidence and testimony that your condition is indeed disabling under the SSA definition. You can present further explanations – even test results – provided by your physician or medical specialists, along with testimony by family and friends documenting your condition.
Stages in the Appeals Process
As mentioned above, the appeals process has several steps. You have 60 days after receiving the initial determination to inform the SSA that you plan to appeal. From there, the process proceeds like this:
Reconsideration: This is the first step. You ask the SSA to have another agent review the materials submitted and make an independent determination without knowledge of the previous rejection. After the reconsideration, you will receive a second letter of determination.
Hearing: If your reconsideration is not favorable, you can request a hearing before an Administrative Law Judge (ALJ). At this stage, you can submit additional evidence and documentation, including witnesses and legal representation. You will be notified by mail of the ALJ's decision.
Appeals Council: If the ALJ does not approve your benefits claim, the next step is to ask for a review of the ALJ's decision by the Social Security Appeals Council. You do not need to appear in person. The council will review the judge's decision and make a decision for or against your appeal or return the matter to the ALJ for reconsideration.
Federal District Court: If you are still denied your disability claim, the final step is to file suit in a federal district court.
How a Knowledgeable Attorney Can Help
Where most benefit claims fall short is in providing sufficient medical evidence that shows the SSA that you are unable to engage in any substantial gainful activity.
As a former Social Security disability judge, I understand all the standards and evidentiary requirements, and I can help you assemble a complete claims package when applying. I can also seek to address any issues raised by the SSA in rejecting your initial application.
Whatever stage you are in the SSDI or SSI claims process, I have the knowledge, experience, and resources to help you improve your chances of getting your claim approved. If you are in Roanoke Rapids, Fayetteville, Greensboro, or Raleigh, North Carolina, contact me immediately at Lloyd King Law Firm PLLC with all of your disability questions and concerns.