The Necessity of Legal Guidance Before Filing for SSDI/SSI
Dec. 7, 2022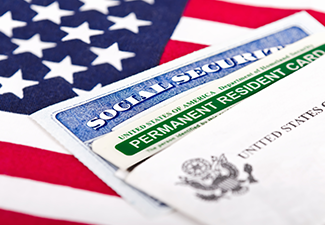 If you've come down with a physical or mental condition that prevents you from continuing to work and are seeking disability benefits from the Social Security Administration (SSA), you can go online and apply, but the odds of your being approved are fairly slim. In 2021, the approval rate was less than 38 percent.
Whether you're applying for Social Security Disability Insurance (SSDI) or Supplemental Security Income (SSI), the SSA will undertake an initial two-phase process to determine if you qualify. The first phase examines whether you have the work history and financial qualifications for SSDI or the income and asset qualifications for SSI.
If you don't pass phase one, you'll receive what the SSA terms a "technical" denial. If you go to the next phase, your disability examiner will then put you're a five-step medical evaluation. The odds of success mentioned earlier – less than 40 percent -- include those who receive technical denials and those who make it through to phase two.
If you're in or around Raleigh, North Carolina, and seeking either SSDI or SSI disability benefits, contact me at the Lloyd King Law Firm PLLC. I am a former disability judge for the SSA and understand every aspect of obtaining those benefits. In addition to Raleigh, I proudly serve clients in Roanoke Rapids, Fayetteville, and Greensboro, North Carolina.
Retaining Legal Assistance Before Filing
Facing a more than 60 percent denial rate when seeking disability benefits, you should realize that applying for SSDI or SSI is not a DIY project that you can perform by simply going online and filling out a form. Professional legal assistance is not only an added plus but vital to increase your chance for approval.
The SSA requires not only a claim form but also solid medical documentation, including test results such as X-Rays, MRIs, and more. Providing testimonies from coworkers, family, and friends about your condition also can help smooth the path toward approval.
Also, you must meet several criteria established for these programs. SSDI requires what are called work credits, meaning you have paid into the Social Security system through either payroll deductions at work or through self-employment taxes.
The number of work credits required depends on your age, but generally, you need 40 work credits and 20 in the past ten years to qualify. One work credit is equal to $1,510 in wages or self-employment income. You can earn four credits a year.
SSI, which can be combined with SSDI, provides food and housing expenses, but you must have limited income and assets. Generally, assets for a single person are limited to $2,000, for a couple $3,000, though, exemptions are allowed for a primary residence, a single vehicle, and a few other assets such as a burial plot.
For SSDI, your disability must be one that will last for at least 12 months or until death and will prevent you from earning more than $1,350 a month. In addition, your disability should be listed in the SSA's "Blue Book," which is a compendium of medical conditions the agency considers disabling.
How an Attorney Can Help
Firstly, an experienced disability attorney can assess your qualifications and apprise you of what you need to compile in terms of documentation to make your claim more likely to succeed. Your attorney can also help you deal with any snags in the process, such as requests for additional documentation, or a denial for any reason, medical or technical.
Your attorney can also help you file for reconsideration if you are denied, and if you are denied in that process – in which a new examiner goes through your file and arrives at an independent decision – help you file an appeal.
Preparing for a Disability Hearing
If you do have to go through an appeal, a hearing will be scheduled with an administrative law judge (ALJ) retained by the SSA, who then functions as a Disability Judge. Again, these hearings are not DIY propositions. The judge may ask many probing questions, such as:
When did you first become too weak to work?

Can you describe your symptoms in detail?

Are you depressed or anxious?

What treatments have you tried?

What medications do you take, and what are their side effects?

Do you currently abuse alcohol or drugs?

Can you take care of your personal hygiene?

How do you spend your average day?
Your attorney can not only help you prepare for these questions (and many others), but they can also represent you at the hearing. The hearing is not like a criminal proceeding, of course, but an attorney can help present facts that make your claim for disability benefits more likely to fly.
Strong and Dependable Representation
As a former disability judge, I have first-hand experience of what happens at a disability hearing and understand the effort and attention to detail needed to prepare an initial claim that can increase your chances of success.
If you're in or around Raleigh, North Carolina, you can rely on me to help you navigate every step of the SSDI/SSI process. Reach out immediately to me at the Lloyd King Law Firm PLLC.