Social Security Disability and Dementia
May 22, 2023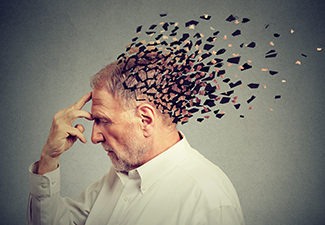 Dementia is usually seen as something that happens only in a person's later years, usually past the age of retirement, but different forms of cognitive decline fall under the definition of dementia and can occur at earlier ages. These forms can occur because of a stroke, a head injury, or even early-onset Alzheimer's. If you are of working age when dementia strikes, preventing you from continuing in your current line of work, you may qualify for Social Security Disability Income (SSDI).
To qualify for SSDI, you must have a mental or physical condition that will prevent you from working for at least 12 months or until death. In addition, you must have paid enough into the Social Security Trust Fund system to qualify.
The Social Security Administration (SSA), however, also administers another federal program funded out of general tax dollars for those who may not qualify for SSDI. That program is called Supplemental Security Income (SSI), and it is aimed for individuals who are 65 years old or are disabled or blind at any age with limited income and resources.
If you are unable to continue your work at the same level as before you started suffering from dementia and you wish to apply for SSDI in or around Raleigh, North Carolina, contact me at the Lloyd King Law Firm PLLC.
I am a former Social Security Disability Judge with first-hand knowledge of how the SSA determines disability. If your application has been initially denied, I can also help you through the reconsideration and appeals process. In addition to Raleigh, I also proudly serve clients in Roanoke Rapids, Fayetteville, and Greensboro.
Qualifying for SSDI With a Disability
To qualify for SSDI, you must meet the SSA's definition of disability, which hews to the Code of Federal Regulations (CFR) Section 404.1515 and states:
"The law defines disability as the inability to do any substantial gainful activity by reason of any medically determinable physical or mental impairment which can be expected to result in death or which has lasted or can be expected to last for a continuous period of not less than 12 months. To meet this definition, you must have a severe impairment(s) that makes you unable to do your past relevant work ... or any other substantial gainful work that exists in the national economy."
Substantial gainful activity (SGA) is also a qualifying factor, which means you cannot earn more than $1,470 a month in 2023 and qualify for SSDI. For blind individuals, the amount is $2,460. The amounts are adjusted according to yearly inflation data.
In addition, you have to have paid into the Social Security system through FICA taxes at work or through self-employment taxes. Depending on your age, you must have accumulated enough work credits from paying Social Security taxes. You earn one work credit for every $1,460 in wages or self-employment income. You can earn four credits a year. Generally speaking, for SSDI you need to have earned 40 credits, with at least 20 in the 10 years preceding the onset of your disability. The standards are lower for younger workers.
What Qualifies as Dementia for SSDI?
The SSA maintains a listing of mental and physical conditions that can qualify for SSDI. This does not mean if your condition is not listed that you cannot qualify, but it will pose a higher hurdle to do so. As for dementia, the SSA listing places it under neurocognitive disorders. To qualify under this category, you must show that you have significantly declined in one or more of these areas:
learning and remembering

planning and judgment

using words and language properly

paying attention to tasks or listening to others

social judgment – displaying proper social behavior in different situations

physical coordination
If you show a significant decline in one of these areas, the SSA will then attempt to determine if your functioning is severely limited by your decline. Specially, you will need to show an extreme limitation in one of the following areas, or a more-than-moderate or "marked" limitation in two or more of the areas:
understanding, remembering, and using information, such as understanding instructions, learning new things, applying new knowledge to tasks

concentrating on tasks and being able to complete them at a reasonable pace

adapting and managing yourself – being aware of hazards and taking appropriate precautions, adapting to change, displaying practical personal skills

interacting with others
Residual Functional Capacity (RFC)
If you don't qualify under the listing and criteria stated above, the CFR provides a second method that can get you qualified.
The disability examiner assigned to your case will have a medical or psychological consultant review your medical documentation (submitted with your application) and also your work history to determine whether you can perform your most recent work. If not, the examiner will look at your age, work skills, and your educational background to determine if you can perform any other type of work. Generally speaking, if you are over 50, it will be determined that you cannot do any work.
What Proof Do You Need to Submit With Your Application?
Your medical records, including test results, along with the results of any psychological or vocational testing and evaluations, are vital. You can also submit statements and testimony by family, friends, and coworkers attesting to how your functioning has declined.
It's best if you work with an experienced SSDI attorney when you apply to make sure you have assembled a comprehensive package of supporting documents.
What if You're Denied?
The SSA will never use the word "denied," but it will send you a notice listing the reasons that your application is not being immediately honored. This is not unusual, as more than 50 percent of all initial claims are rejected.
If you do receive this notice, you can request a reconsideration by a different disability examiner, one who has no prior knowledge of your case. This person will then review what you've submitted and make an independent determination.
If your claim is still not approved, you can request a hearing with an administrative law judge (ALJ), but you must do so within 60 days of the previous determination (the rejection). The hearing office may request additional information from you, and you have until five days before the actual hearing to submit new written evidence. You can and should be represented by an attorney throughout the hearing process.
Get the Legal Guidance of a Skilled Attorney
Given the high rejection rate of SSDI claims, you really need to consult with an experienced disability attorney to put together the proper documentation and medical and other evidence needed to increase your chance of first-time approval. You, of course, will certainly need an attorney if your claim goes past the first round and you need to seek a reconsideration and then perhaps a hearing.
As a former Social Security Disability Judge in Raleigh, North Carolina, I will work with you from the initial claim through the final resolution to help increase your chances of success. Reach out immediately if dementia or any other disabling condition necessitates filing for SSDI benefits.