Mental Disabilities & Social Security Disability Claims
March 11, 2022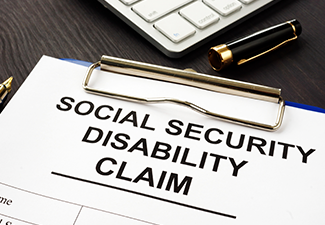 The Social Security Administration (SSA) maintains two programs for individuals who develop disabilities and need assistance. One program, called Social Security Disability Insurance (SSDI), is available for those who have paid into the Social Security system long enough. The other, Supplemental Security Income (SSI), is based on financial need.
Both SSDI and SSI are based on the definition of disability found in the Code of Federal Regulations, which is "the inability to do any substantial gainful activity [SGA] by reason of any medically determinable physical or mental impairment which can be expected to result in death or which has lasted or can be expected to last for a continuous period of not less than 12 months."
If you've developed a mental condition that you consider disabling and you live in or around Raleigh, North Carolina, you may be feeling overwhelmed. Reach out to me at the Lloyd King Law Firm PLLC. I am a former Social Security Disability Judge whose private practice is now dedicated to helping those seeking either SSDI or SSI. In addition to proudly serving clients in Raleigh, I also serve those needing assistance in Roanoke Rapids, Fayetteville, and Greensboro.
Overview of Social Security Disability & Mental Conditions
The first factor in applying for benefits based on a disabling mental condition is to understand which program applies to you.
SSDI is based on work credits you've accumulated by paying into the Social Security system through withholding taxes at work or through self-employment taxes. The number of credits required depends on your age.
In general, according to the SSA, you need 40 credits, 20 of which were earned in the last 10 years ending with the year your disability begins. In 2022, a work credit accrues from every $1,510 in wages or self-employment income, with a maximum of four work credits a year. Younger workers may qualify with fewer credits.
For SSI, the requirements are age (65 or older), being blind, or disabled, with limited or no income and limited resources. For an individual, limited resources mean $2,000 in cash and assets convertible to cash, and for a couple, it's $3,000. Exemptions exist for the home you live in and the car you drive, and for other resources such as a burial plot.
Mental Conditions That Qualify
For a mental condition to qualify as disabling, it must first meet the general definition of disability as a condition that has lasted or will last for at least 12 months or until death. On top of that, the SSA maintains a list of qualifying mental conditions (as well as lists for physical conditions).
The SSA list for qualifying mental conditions includes 11 categories, embracing:
Neurocognitive disorders

Schizophrenia spectrum and other psychotic disorders

Depressive, bipolar, and related disorders

Intellectual disorders

Anxiety and obsessive-compulsive disorders

Somatic symptoms and related disorders

Personality and impulse-control disorders

Autism spectrum disorders

Neurodevelopmental disorders

Eating disorders

Trauma- and stressor-related disorders
Medical Evidence You Must Supply with Your Claim
Nearly 60 percent of initial disability claims are denied by the Social Security Administration, and the most cited reason is generally lack of sufficient medical evidence. The SSA provides a list of requirements for applying for disability benefits, and in addition to basic identification and work history, it lists three requirements for medical documentation:
List of Your Medical Conditions: State what your disabling factors are.

Information about Doctors, Health Care Professionals, Hospitals and Clinics:
Names, addresses, phone numbers, patient ID numbers, and dates of examinations and treatments

Names and dates of medical tests you have had and who sent you for them

Names of medications (prescriptions and non-prescriptions), reason for medication, and who prescribed them
Information about Other Medical Records: Vocational rehabilitation services, workers compensation, public welfare, and more
In other words, the more complete you can be in medical documentation, the better your chances of success become. If you can include test results as well as dates and who requested them, that is an added plus factor.
The Claims Process
You can apply online by creating a Social Security account or by logging into your existing account. Another option is to call the administration and set up an appointment to apply.
A Disability Starter Kit is available online, or you can avail yourself of the help of an attorney in creating your initial application. I will oversee everything and make sure you include all the documentation and supporting evidence you need for making a solid case to receive benefits.
After the administration receives your application package, an agent will review it and send you a Letter of Determination. The letter will inform you if your claim has been approved, or if the SSA finds your claim to be lacking. If lacking, it will provide the reason(s) for that determination. The letter will never use the words "denial" or "rejection."
If your claim is not honored by the first agent, you can request a "reconsideration" by another agent. After that, you can request a hearing by an administrative law judge (ALJ). A final administrative step is to refer the ALJ's decision to the SSA's Appeals Council.
How the Lloyd King Law Firm PLLC Can Help
Given the high percentage of claims that are returned to the claimants in the first phase of the process, it's important to have the help of an experienced SSDI/SSI disability attorney as you prepare the documents and supporting evidence needed for your application.
As a former disability judge for the SSA, I have first-hand experience with how decisions are made in disability claims. I am more than happy to put that experience to work for you in your claim. Contact me immediately at the Lloyd King Law Firm PLLC if you're considering a disability claim, or have had one rejected. Let me be your legal advocate for disability benefits in Raleigh, Roanoke Rapids, Fayetteville, and Greensboro, North Carolina.