If I'm Getting SSDI, Will I Also Get Medicare?
June 1, 2023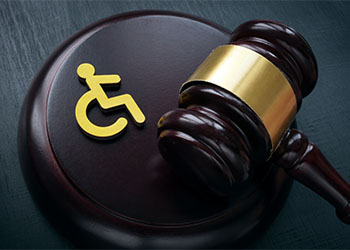 Social Security Disability Insurance (SSDI) is a federal program administered by the Social Security Administration (SSA) for those who become disabled and can no longer carry out sufficient "substantial gainful activity" (SGA). SGA is another term for being able to work and support yourself.
If you become disabled and meet the SSA's definition of disability, and you have paid into the Social Security system through self-employment or FICA taxes at work, you may be eligible to receive a monthly stipend. Many people wonder, once they start receiving benefits if they will be eligible for Medicare.
The answer is yes," but you may have to wait, depending on your "date of entitlement" or DOE. Your date of entitlement is generally five months after the onset of your disability. Depending on how long the approval process takes – and it can be lengthy -- you may qualify immediately, soon after, or longer for Medicare.
If you're applying for SSDI in or around Raleigh, North Carolina, contact me at the Lloyd King Law Firm PLLC. I am a former disability judge for the Social Security Administration and I have an understanding of how the system operates. If you run into any roadblocks in your application process for SSDI, I will be happy to assist. I also serve SSDI applicants in Roanoke Rapids, Fayetteville, and Greensboro, North Carolina.
Does SSDI Come With Medicare?
It does, but at this point, it depends on the date of eligibility that applies to you and your application. There is a two-year waiting period before becoming eligible for Medicare. For example, you become disabled in March and are approved in June (which would be exceedingly fast).
According to SSDI approval standards, you cannot begin receiving benefits until five months after the date of your disability, which then becomes your date of eligibility. Your March-based disability then becomes in August, your DOE. The waiting period is waived for people with amyotrophic lateral sclerosis (ALS) or end-stage renal disease.
Given the usually lengthy application process, one or more years may pass before you are approved, meaning your payments will be back-dated to your DOE. If the process takes enough time, the two-year waiting period for Medicare may already have been reached.
You have to remember that about 60 percent of all first-time SSDI applications are disapproved, and then begin a lengthy reconsideration and appeals process. First, you can request a reconsideration, then a hearing with an administrative law judge (ALJ), and finally a request to the Appeals Council to review the ALJ's decision if it is not in your favor. All this can take time. Meanwhile, your DOE has been set in stone – the onset of your disability plus five months.
Medicare is not totally free. What is called Part A, or hospital coverage, is free. Part B, doctors' visits, carries a premium. Payment for Part D, drug coverage, is dependent upon one's income. North Carolina, however, has a program called Extra Help, which helps offset Part D drug costs based on one's income. For a single person, the monthly income limit is $1,823, and for married couples with no children, $2,465.
North Carolina also offers four programs under the umbrella category of Medicare Savings Programs to help pay for Part B premiums and even deductibles and copayments, but qualifications can be difficult.
What to Do While Waiting for Medicare
You're no doubt going to want and need some sort of medical coverage to tide you over and take care of your health and physical needs until you qualify for Medicare under SSDI. The first option is to directly apply for Medicaid. This can be done in two ways: You can apply directly to the North Carolina Medicaid agency. The other route is by creating an account on Healthcare.gov.
The Healthcare.gov site will ask if you have a disability. If you answer yes, the agency will forward your application to the North Carolina Medicaid office. Note here that once you qualify for Medicaid, you may even continue to use the program after you start receiving Medicare assistance.
The second option besides Medicaid is to use the same Heatlhcare.gov site to apply for a subsidized policy under what has come to be known as Obamacare. Sometimes, the premiums can be exceedingly low, especially if you have a larger household.
Understand Your Rights to Health Care Under SSDI
Matters can get complicated, especially when the SSA starts throwing around multiple terms like date of eligibility. Your primary goal should be to get your application approved as quickly as possible. One mistake many applicants make is not supplying sufficient medical evidence, or proof of your disability, upon making your claim. This can lead to several layers of making appeals, which you want to avoid if you can.
If you're looking to apply for SSDI and eventually – or quickly – obtain Medicare coverage in or around Raleigh, North Carolina, contact my firm today. I am a former disability judge who can help you prepare a comprehensive claims package and then help you navigate the system. Reach out immediately with all your questions and concerns about SSDI and Medicare under SSDI.