How the SSA Determines Whether
You Can Do Your Previous Job
April 29, 2022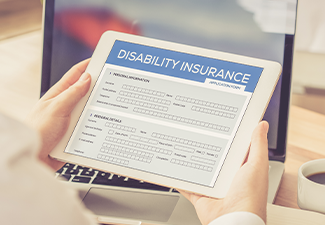 More than half of all people who apply for Social Security Disability Insurance (SSDI) are denied when they first apply. This can be due to many factors, including not submitting enough documentation, but the Social Security Administration (SSA) uses various guidelines and standards in evaluating whether someone's physical or mental impairment prevents them from working.
One of the SSA determination of "disability" standards is to decide whether you can do the work you performed in the past, on your most recent job, or earlier when your career started. How exactly do they do this? What are the steps? It's helpful to understand the process the SSA uses when you apply for SSDI since your input and documentation can go a long way toward determining your ability or inability to do what the SSA calls "past relevant work."
If you're in the Raleigh, North Carolina area and ready to file an SSDI claim, or you've been denied and need to appeal, contact me at the Lloyd King Law Firm PLLC.
I am a former Disability Judge for the SSA, and I know how the system works and can help you navigate your claim or appeal for the benefits you deserve. I proudly serve clients not only in Raleigh but also in neighboring areas like Roanoke Rapids, Fayetteville, and Greensboro.
Social Security Definition of Disability
The first step in qualifying for SSDI is to make sure your impairment fits into the administration's definition of disability, which is "the inability to engage in any substantial gainful activity (SGA) by reason of any medically determinable physical or mental impairment(s) which can be expected to result in death or which has lasted or can be expected to last for a continuous period of not less than 12 months."
As part of the process, the agency will also look to see if your impairment prevents you from performing any "past relevant work." This is done as part of what the SSA calls the five-step process in determining eligibility for SSDI. Step four addresses the question, "Can you do the work you did previously?"
How SSA Determines If You Can
Do Work That You Did Previously
As an experienced attorney, I can walk you through the factors SSA uses to determine your ability to perform your past job. The SSA looks at the work you did in the previous 15 years to determine if it involved "significant and productive physical or mental activities done (or intended) for pay or profit." It will then consider if you performed this work long enough to learn how to do it.
Once they determine that your work is relevant, they then compare your current capacity for work with how you actually did the work in the past, and further, how that work is done in the national economy by others.
This is why you need to supply a complete description of the work you did and how you did it — and why you can no longer do it — when you submit your claim for SSDI.
If the SSA determines you can still do your past work as you actually did it, or if they decide you can do your work as it is generally done in the national economy, they will conclude that you are not disabled. If they decide that your physical or mental impairment prevents you from doing the work as you previously did it or how it is done in the national economy, then they will go to Step Five.
Ability To Do Other Work
If the SSA determines that you cannot do your previous type of work, then it will consider whether you can do any other type of work, taking into account your age, education, and work experience.
As for education, they will look to see how many years of education you have completed and whether you had any special job training or attended any vocational or trade school. The SSA website notes: "We generally consider illiteracy and inability to communicate in English as an educational factor that limits an individual's ability to adjust to other work."
When it comes to the question of age, the SSA notes that it is not usually the sole determining factor. The agency says on its website that being under 50 will not seriously affect your ability to adjust to other work. When you are 50 or older, however, the SSA believes that your age may indeed "seriously affect your ability to adjust to other work."
As for work experience, the agency may find that you can adapt to less strenuous or stressful work situations based on your impairment. After weighing all these factors, if the SSA concludes you can do other work, your claim for SSDI will likely be denied. If this is the case, I can help you navigate SSA benefits if you have the ability to do other work. Contact me today to get started.
Trust the Experience of Lloyd King Law Firm PLLC
I have decades of experience in dealing with SSDI claims, first as a Disability Judge for the Social Security Administration and now as an attorney representing those seeking benefits for their inability to work. I know how the system works from both inside and outside, and I can help you mount a serious claim or even more serious appeal.
Contact me immediately if you're filing an SSDI claim or appealing a denial. I can help you assemble the needed documentation to press your claim as being disabled. Many of the denials claimants face is due to a lack of sufficient medical and vocational evidence. As your Social Security Benefits Attorney, I can help you overcome that hurdle.
The Lloyd King Law Firm PLLC proudly serves clients in and around Raleigh, North Carolina and in nearby Roanoke Rapids, Fayetteville and Greensboro.